XEFB-2 Monterrey is one of the most frequently logged TV stations from Mexico by US DXers. It is also one of Televisa's best independents, with excellent newscasts and local programs. This ID is from 1997.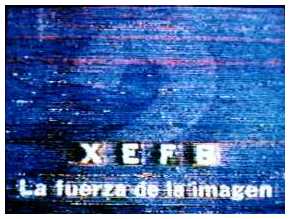 XEFB's morning program,
Buenos Dias, with the weather (1999)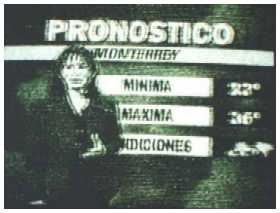 Buenos Dias interview (1999)
Note four squares logo upper right.