XHREY-12 Reynosa TAM via Tropo
A few words about my TV DX photography. Most of the pictures on my pages were made with a camera. (Sometimes a screen capture device in a computer does a better job. Sometimes a camera works better. It depends on a number of variables.) Although I record most of my TV DX on video tape, many of the pictures are shot live, rather than from recordings. That is not always the best way to photograph TV DX, but it saves me the time required to make the pictures later.
The first photo below was shot without the TV set displaying the channel number. I wanted the display of "12" in the photo to prove that this is channel 12. As that is the only ID material received from XHREY on February 23 that looked good enough to photograph, I wanted proof that this was not XERV-9 or XHAB-7. By the time I managed to turn the dispaly on, the signal had weakened.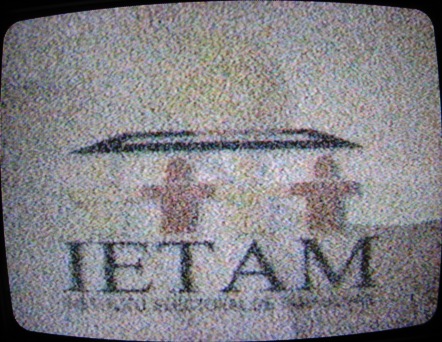 XHREY-12
Reynosa, TAM
515 miles via tropo
IETAM is El Instituto Electoral de Tamaulipas
IETAM Website
February 23, 2012


XHREY-12
Reynosa, TAM
515 miles via tropo
IETAM is El Instituto Electoral de Tamaulipas
IETAM Website
February 23, 2012